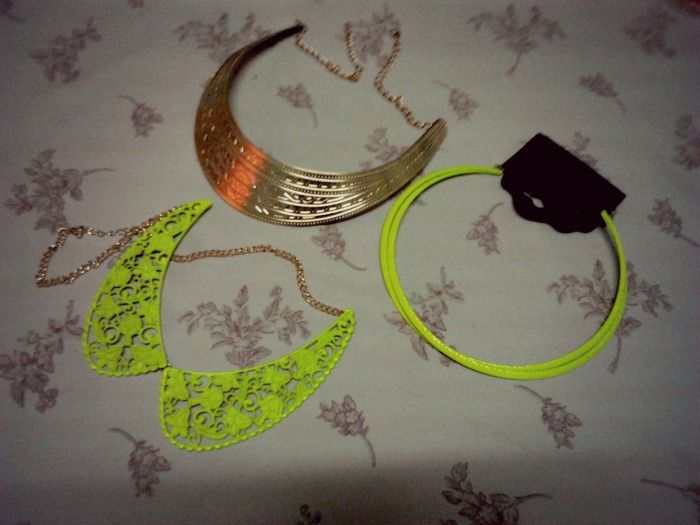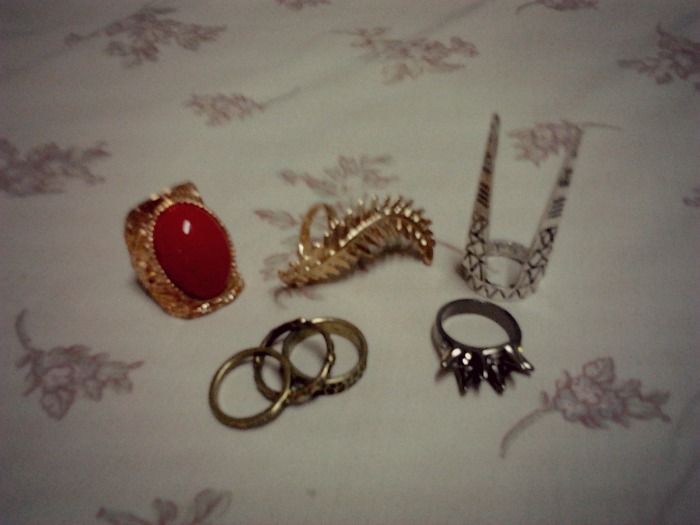 || All from Tom Liz, Except the blue one ||
New accessories Haul!! This time I'm joining the bandwagon of Neon's and Spikes.
How'd you like it?
Thought of the day: I should start dealing with my time management skills (Wait, I don't have any). I waste most of my time on the-bottom-part-of-my-priority-list List when I should be studying and preparing for my upcoming finals. I currently have 4 chapters to read and gallons of words to store in my mind until tomorrow afternoon for my so called quiz but I don't think its a quiz anymore, Imagine 5 chapters in one quiz!!! Oh I wish someone invented a flash drive where I could just plug it unto my brain and let it sync all the information stored. That would be really cool and helpful for students like me. That's just me being unrealistic Haha! So yea, I have to bounce now 'cause I really have to take my studies seriously. Time is way too precious, Time is short so live it up!