As what I have told you last time HERE, I'm going to share some photos of my experience in horse back riding last Saturday. I think it's just my second or third time to ride a real horse and knowing that I am not an animal enthusiast/lover/ or whatever you call it, it was a fun experience for me though I survived just for a few minutes only…Haha!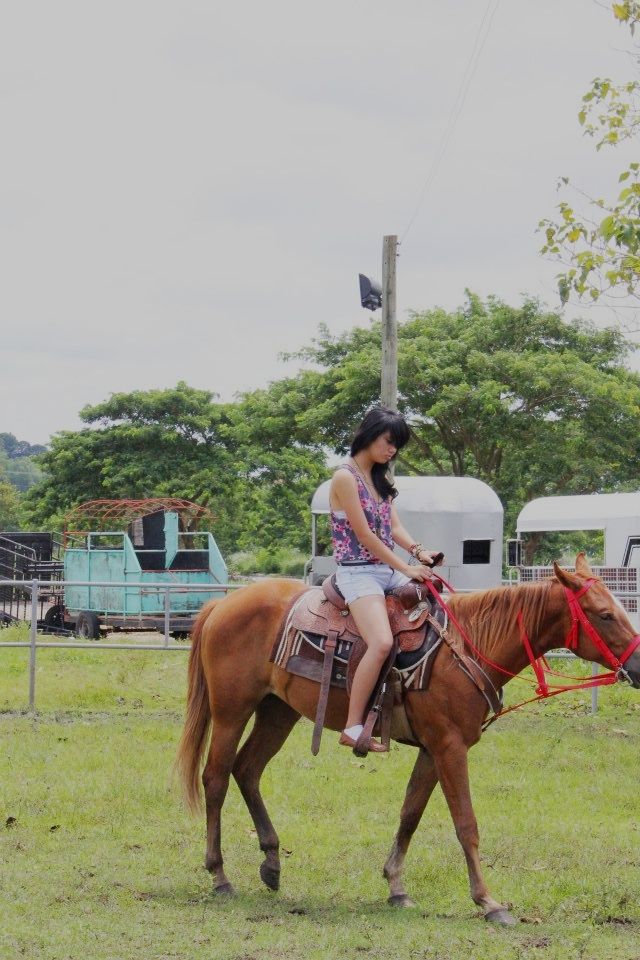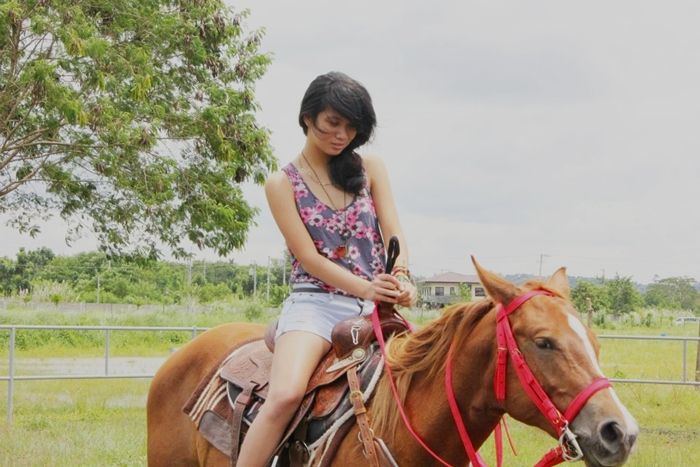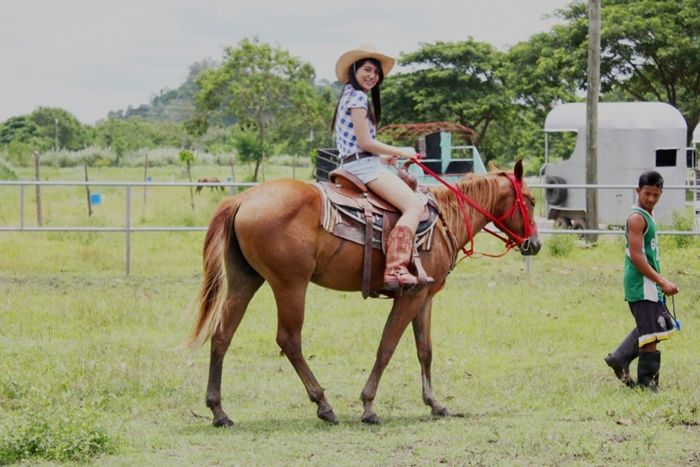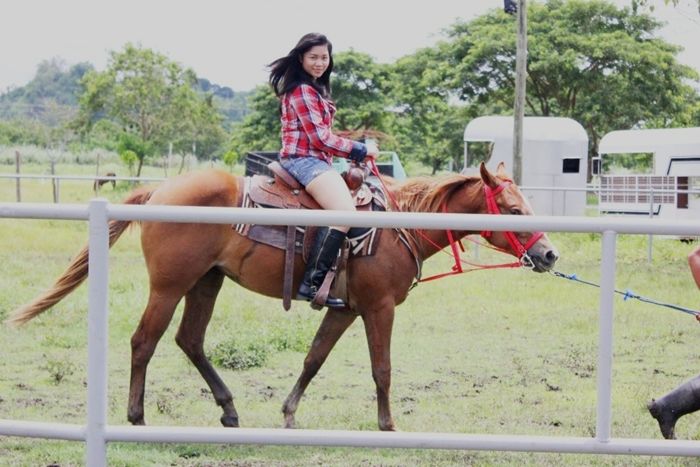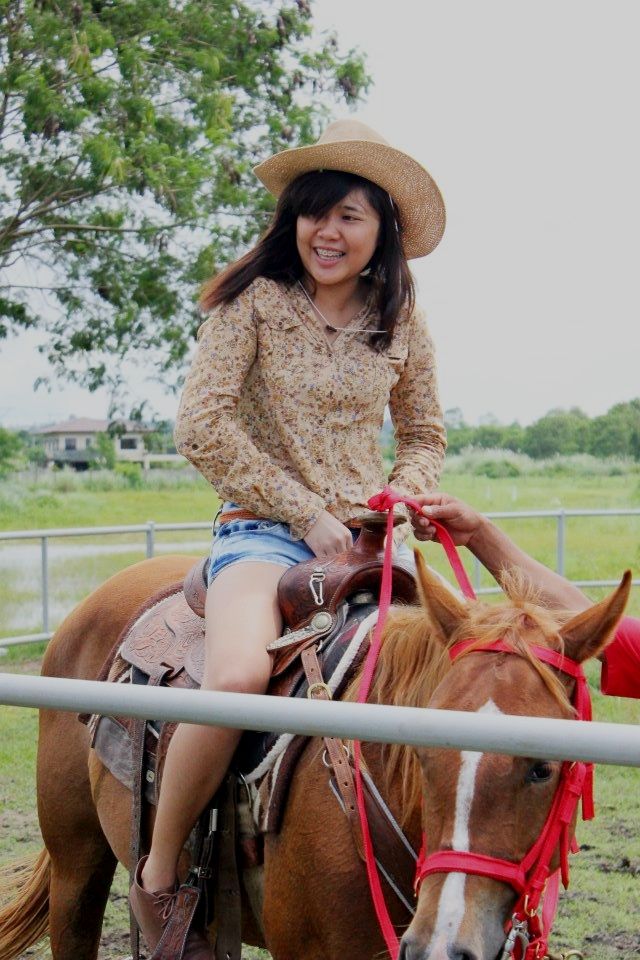 Misty doesn't like me 'cause she keeps on stopping :(
Fashion Tip: It's okay to repeat the clothes you have already wore but style it in a different way to give twist and have a new look without spending any penny.