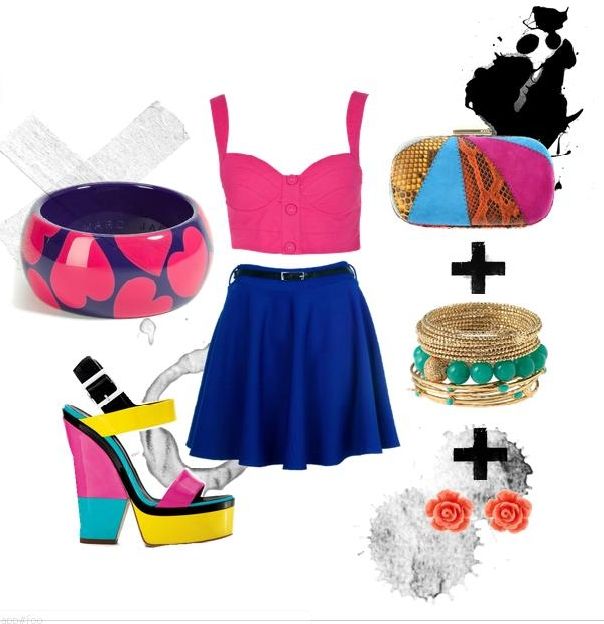 This look is more on the

sophisticated and girly side, the clashing of the colors and sweetness to it makes it more appealing to the eyes. This look is even flexible for day and night, adding a blazer can also make it more classy and corporate. I guess this outfit is much more on Katy Perry, dont you agree?
Now this look is more on the boho chic, Ive always wanted to wear something like this. I can wait to that day where i have the guts to wear this. Haha! I just love how the patterns represent such style and this is one of the concepts I want to have a shoot. This outfit reminds of Rihanna in her music video "We Found Love"
Personally picked! What do you think?
//E