awkward smile. haha!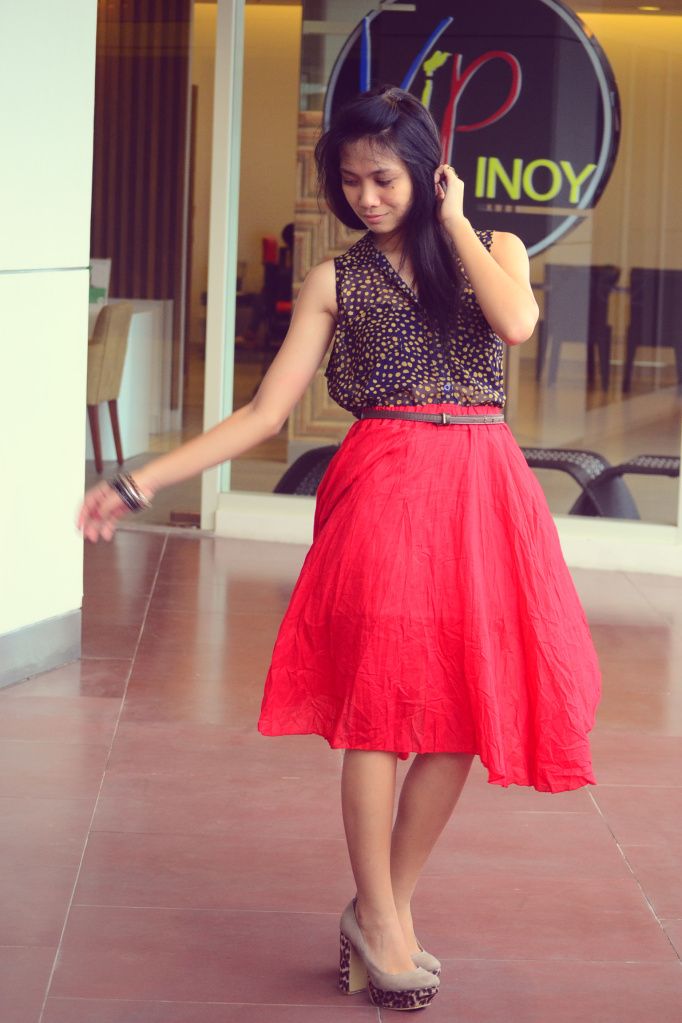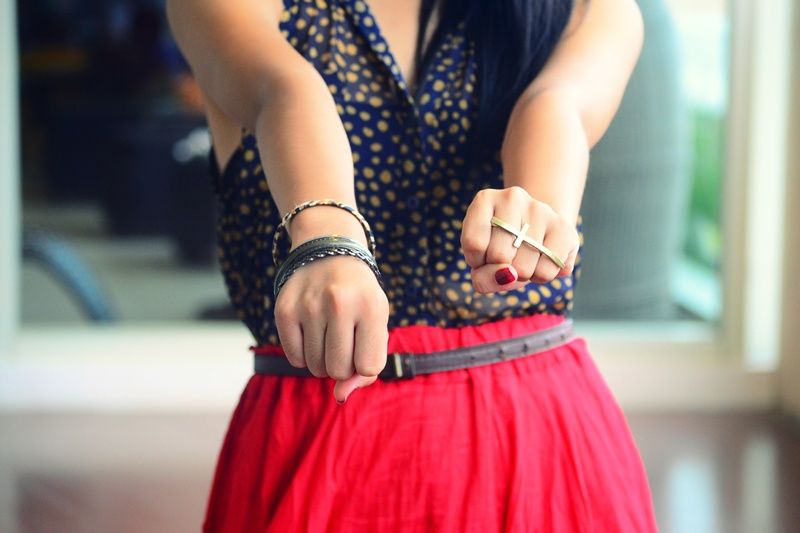 || Top from Suprlus, Skirt : Thirfted , Shoes: Primadonna, Ring: Butingtings, Clutch: SM department ||
Photo's by: Nikko Zamora
I decided to wear something flexible and something that i can wear for two events without looking so underdressed for both. I think , My Red Midi Skirt pull off my total look and i bet you've seen this top already. Since its summer and its blazingly hot outside without looking so "showy" i wore a sheer top and of course, the shoes, i wore a pumps that has a cheetah print to somehow match with my top.
So here's the two events:
First Soul Lifestyle's Meet and Greet with the Encisco Sisters, it was really nice meeting them they were so nice and friendly. I really wanted to stay but too bad we cant because of the second event which is the Ateneo's Athletes night. I was one of the host/emcee's of the said event and I can't afford to miss it. Suprisingly got a certificate of merit award for academics!
//E