My all time favorite month is here again, November, simply because its my birthday month!!! Not an excuse I know but hey, Its time to give back all the blessings I've been receiving lately and here's my way of giving back. Blogging wouldn't be this fun without readers who continues to support or bash you, I didn't even expect to have things like this going on through blogging 'cause in the first place all I wanted was just an outlet where fashion was accepted or not particularly fashion just anything that my system produces and turns it into words.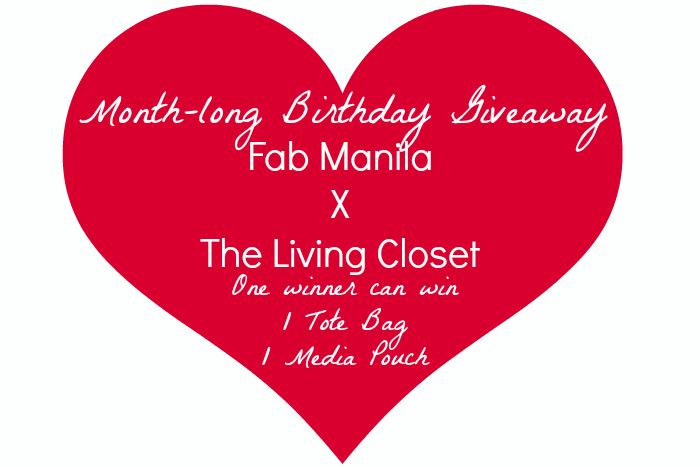 Here's how to join:
Thank you Fab Manila for the collaboration
Winner will be announced on Novemeber 30, 2012 through a blog post and twitter.
Good Luck Ladies! :)
//E